Heidelberg SX 52
The Speedmaster SX 52 is one of a kind in A3 format. Equipped with the latest technology, and tried and tested, it provides an alternative way for print shops to compete with web-to-print and digital printing.
Open up new markets: the Speedmaster SX 52 sets standards whether with UV technology for premium finishing treatments, with the Anicolor short inking unit for short production runs and minimal paper waste, or as an eight-color or perfecting press.
Heidelberg SM 52

The Speedmaster SM 52 two- and four-color models are the ideal presses for small and medium-sized commercial print shops with a professional approach to satisfying growing customer requirements. The Speedmaster SM 52 now boasts an extended range of standard features geared specifically to the needs of these print shops. Combining successful Speedmaster technology with attractive conditions, it offers reliability in production and investment security by delivering high print quality, reliability, and value retention.
The high energy and resource efficiency of the Speedmaster SM 52 make it the most environmentally friendly press in its class. Star System peripherals that are perfectly coordinated with the press benefit from highly efficient operation and conserve resources.
Primacy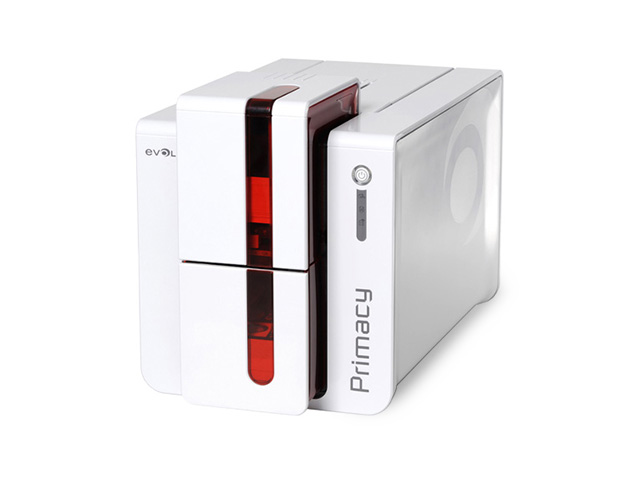 The Primacy printer is ultra fast, powerful, and efficient. Using advanced encoding technologies, this office printer is the ideal solution for printing personalized cards, from the simplest to the most secure.
Available as single or double-sided, Primacy especially meets card printing and encoding needs for medium and large runs.
Primacy is ideal for producing:
Transport tickets
Payment cards
National ID cards
Student cards
Employee badges